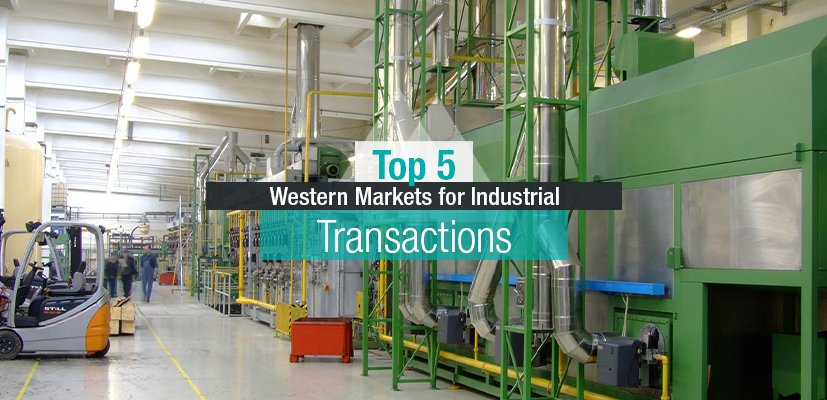 Investment in industrial assets has taken flight this year: More than $36.6 billion in transactions closed year-to-date through August, data from CommercialEdge shows, a 40.7 percent increase from the $26 billion during the same time last year. Pricing has grown nearly as fast, averaging $106.09 per square foot, an increase of 20.6 percent compared to 2020.The Western region, defined by CommercialEdge to include from Nevada to as far east as Colorado, and from Arizona and New Mexico up north into Idaho, is one part of the country with a heightened level of investment this year. Transactions totaled $3.7 billion through the end of August, a hefty, 61.1 percent increase from the $2.3 billion in deal volume in the first eight months of last year. The region, which includes several major transportation hubs, often accessibly located at lower price points, will likely continue to attract more and more capital, especially given the rising price tags found in supply-constrained coastal markets.The table below highlights the top five markets within the Western region by total sales volume this year through the end of August. Data was provided by CommercialEdge.
| | | | | |
| --- | --- | --- | --- | --- |
| Rank | Market | Sales Volume ($MM) | No. of Sales | Price PSF |
| 1 | Phoenix | $1,112.7 | 86 | $136.89 |
| 2 | Las Vegas | $1,027.2 | 37 | $160.75 |
| 3 | Denver | $914.4 | 64 | $160.89 |
| 4 | Reno | $410.3 | 19 | $110.19 |
| 5 | Salt Lake City | $89.3 | 5 | $125.11 |
5. Salt Lake City
Salt Lake City's economy has weathered the impacts of the pandemic well, bouncing back faster than the average metro across the board. Unemployment fell to 2.6 percent in August, right on par with the beginning of 2020, as nearly all employment sectors registered strong gains. Alongside this recovery, industrial demand picked up, with the market's vacancy falling to 3.9 percent at the same time. However, overall investment in the asset class decreased, with $89.3 million in transactions closed through August: a 37.9 percent fall from the $143.7 million closed during the same period last year.In one of the largest deals to close in the market this year, Ken Garff Auto Group paid $29.1 million for 4770 South 5600 West, a 298,090-square-foot Class A facility in West Valley City. The property, constructed in 2005, features 15 loading docks and two drive-in doors. Utah Media Group, the company behind The Salt Lake Tribune and Deseret News, occupies the asset.
4. Reno, Nev.
The Reno industrial market is growing at a rapid pace. The metro, while 200 miles east of San Francisco, offers a significant cost advantage: Reno's August leasing rates averaged $5.07 per square foot, less than half the Bay Area's $10.85 per square foot. This year through August, investment in the market soared, with 19 transactions closing for a total volume of $410.3 million. This marks a nearly threefold increase from the $136.9 million in sales during the same period in 2020.Starwood Capital Group's $56.2 million May acquisition of the 396,497-square-foot Sparks Business Center from Link Logistics was the largest sale year-to-date. Built in 1996, the four-building flex facility at 605 Boxington Way in Sparks, Nev., is leased to a diverse tenant base and has a combined total of 57 dock-high loading doors and 22 grade-level doors.
3. Denver
Industrial investment in Denver remained robust in the first eight months of 2021, with $914.4 million in transactions closing, representing nearly 5.7 million square feet of assets. While this is a moderate slide from the $1.0 billion closed during the same time last year, 2021's pricing averaged $160.89 per square foot, a 27.1 percent gain. While new supply pushed the market's vacancy up to 8.8 percent in August, industrial rents grew 3.1 percent over-the-year to $7.61 per square foot.In April, Etkin Johnson Real Estate Partners'
$392.9 million sale of 16 properties
totaling 1.7 million square feet broke state records as the largest industrial transaction in Colorado's history. The buyer, Starwood Capital Group, financed the deal with $263.2 million from the Royal Bank of Canada. The buildings, all located within the Colorado Technology Center of Louisville, Colo., were constructed between 1998 and 2020 and are leased to a diverse mix of companies, from life sciences to aerospace tenants.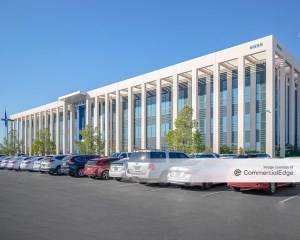 2. Las Vegas
Las Vegas' importance as a major industrial hub continues to grow, and both investors and developers have taken note. More than $1 billion in industrial transactions closed this year through August, a stunning 255.8 percent increase from the first eight months of 2020. Developers have added 8.7 million square feet of inventory to the market since the start of 2020, though vacancy remained tight at 4.4 percent in August.Realty Income's $110 million purchase of a two-building, 283,718-square-foot asset at 6555 and 6675 W. Sunset Road was the largest industrial transaction in Las Vegas through September. The asset's sole occupier, The Freeman Cos., was the seller. The cross-dock structures have 171 dock doors and are equipped with evaporative coolers and an HVAC system.
1. Phoenix
Phoenix tops our list, with $1.1 billion in industrial transaction volume this year through the end of August. While this is only a modest, 7.3-percent increase from the $1 billion in deals from the same time in 2020, the market has seen immense growth in the past year. Pricing rose 28.0 percent, averaging $136.89 per square foot in August. At the same time, average rents grew 3.2 percent over the year to $6.96. While this lags the U.S. figure, it brings overwhelming tenant demand into sharp relief, particularly as
development reaches a fever pitch
with more than 25 million square feet of projects underway, or 9.6 percent of stock as of August.
In August, American Realty Advisors paid $103.2 million in an all-cash transaction for the 901,700-square-foot Goodyear Logistics Center at 575 S. 143rd Ave. in Goodyear, Ariz. Sportswear manufacturer Nike was the seller of the 2018-built asset. The cross-dock distribution center, located within a designated Foreign-Trade Zone, has 40-foot clear heights, ESFR sprinkler systems and more than 160 loading doors.