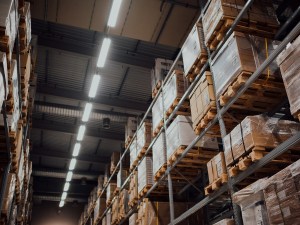 FedEx Ground, the subsidiary of FedEx Corp., has opened its sixth facility in the Phoenix area. The 425,000-square-foot regional sortation center in Goodyear, Ariz., will employ a total of 150 workers.
The move is part of the firm's expansion program to add up to 14.4 million square feet of sortation capacity in time for this holiday season. Investments include a new hub, four new automated stations, 11 new regional sortation facilities and six new large package centers, as well as the expansion of more than 80 existing operating facilities.
FedEx Ground has more than 185,000 employees working in 650 distribution hubs and local pickup-and-delivery stations. The Pittsburgh-based firm has added nearly 43 million square feet to its network in the past six years, including more than 65 new fully automated warehouse.
The regional sortation center is located at 890 S. 143rd Ave., or Building 2 of Prologis Commerce Park at Goodyear, a four-building industrial park totaling more than 1.7 million square feet. The warehouse features 40-foot maximum clear heights, roof insulation and 76 dock high doors.Bill Larson, vice president of West Regional Operations at FedEx Ground, said in prepared remarks that the facility will incorporate the latest automation and material handling systems.
The Prologis Commerce Park at Goodyear story began in 2019, when Prologis acquired a 114-acre site located on Bullard Avenue, between West Van Buren Street and Yuma Road. Development of the 855,000-square-foot Building 1 began the same year. Fully completed in 2020, the warehouse was leased by Amazon for its fourth fulfillment center in the city.
The park's 209,495-square-foot Building 4 is currently underway, while the neighboring 228,605-square-foot Building 3 is still in the planning stages, according to CommercialEdge information.
The property is some 20 miles west of downtown Phoenix, just north of Phoenix Goodyear Airport. The location is adjacent to the 800,000-square-foot Hub at Goodyear, where UPS Supply Chain Solutions leased 600,000 square feet for its second local facility in July, and to the 490,000-square-foot Yuma|143 development.
The West Valley's distribution scene
The nationwide e-commerce boom has certainly contributed to Greater Phoenix's own industrial development boom. A recent report from Colliers shows more than 20 million square feet of industrial space under construction across The Valley at the end of the third quarter, with 15.5 million square feet underway in the West market cluster. Warehousing and distribution space accounted for 95 percent of the pipeline.
Phoenix's industrial market reached another all-time high in the third quarter, with 7.2 million square feet of positive net absorption, surpassing the previous quarter's record of 5.8 million square feet. Net absorption in the West Valley was at more than 5.8 million square feet.