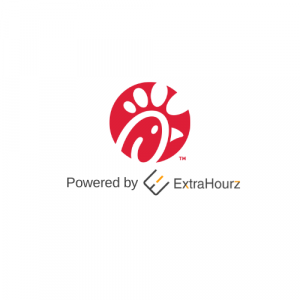 Team Member (Contract Work)
Description:

Ascen is an employer of record for Chick-fil-A Deer Valley located at 3001 W. Agua Fria Fwy, Phoenix, AZ 85027. We are looking for temporary team members to work flexible shifts (OnDemand) of 11-2 or 11-3 shifts on Mondays, Wednesdays, and Fridays, and 4-8 pm shifts on Wednesdays. All positions will be customer service/hospitality jobs and daily pay is available based on the 1st week of the performance. You are a contracted temp worker (employee of Ascen) assigned to the Chick-fil-A Deer Valley location as a hospitality worker. The maximum duration of this work assignment will be 3 months, and you will be able to negotiate directly with Chick-fil-A Deer Valley ownership if they extend permanent employment to you. Prior job experience as a team member at a QSR is a plus but not required. Uniforms will be provided daily at the location upon reporting to work.
Must be willing to wear a mask and take recommended precautions for the safety of co-workers and guests. Must be able to handle customers' demands/requests in a fast-paced environment. Must comply with Ascen's attendance and work policies that conform to Chick-fil-A signature hospitality standards. Must be a team player and able to follow supervisors' directions. Must be able to lift up to 50 lbs.
* DAILY PAY is available based on the 1st week's performance. * You must be hard-working, team-oriented, friendly, honest, and have great customer service skills. *You must have reliable transportation *You must be authorized to work in the United States and be at least 16 years old.
Skills:

| | | |
| --- | --- | --- |
| Salary | Posted | Location |
| 14.50 - Hour | 2021-10-15 | Bluffton SC 29910 |