Search for Local Jobs
Jobs Powered by
Find Jobs by Category
Recent Insurance Jobs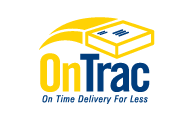 Package Handler
OnTrac is Hiring! Full-Time Package Handlers start at $13.50 an hour Insurance available 1st of the month following 60 Days Vacation/Sick Time after 90 days Available Shift: Sunday – Friday, 10am – 7pm (30-40 hours/week) OnTrac Facility 45 Vista Blvd. Suite 101 &nbs...
Sparks NV

Administrative Manager
DH Pace Company, Inc. has a great opportunity for an Administrative Manager in Tempe, AZ! This Manager will supervise administrative staff while directly supporting sales staff and mid-senior level management. If you directly manage personnel responsible for payroll, accounts payable, accounts receivable, billing, and other ...
Tempe AZ

Admin Support Rep/Service Coordinator
DH Pace Company, Inc. aspires to hire a customer focused and motivated Admin Support Rep/Service Coordinator who will join our Commercial Service Team in Tempe, AZ. This role will support the service department by providing administrative help and back up to dispatchers and the service manager. Job Responsibilities: Interf...
Tempe AZ

Commercial Door Technicians & Installers
DH Pace Company, Inc. in Tempe, Arizona, is looking to hire Commercial Door Technicians & Installers. The ideal candidate will be mechanically inclined, with experience troubleshooting and have good customer service skills. Valid drivers license required with a good driving record. For more information or to speak to a mem...
Tempe AZ

Delivery Driver
DH Pace Company, Inc., aspires to hire a Warehouse Associate / Delivery Driver in our Tempe, Arizona office. This individual will be responsible for ensuring materials are loaded and delivered to job sites on time, be held accountable for maintaining a clean and safe working environment in the warehouse/shop as tasks are perfo...
Tempe AZ

Correctional Officer
The Arizona Department of Corrections, Rehabilitation & Reentry has Correctional Officer positions available statewide! If you are at least 18 years old, a U.S. Citizen, GED, or high school diploma, valid driver's license, and no felony convictions, we have a great career for you! To APPLY, go to our website at www.JoinADC.com or...
Arizona Department Of Corrections
Phoenix AZ

Inside Insurance Sales Representative- STARTING PAY $18.50 pr/hr (Arizona)
Position: AAA Life Insurance is looking for licensed insurance inside sales professionals who thrive on creating positive member experiences to join our collaborative, team-driven atmosphere in the following locations: Michigan, Arizona, Nevada or our Omaha, Nebraska office. Our Member Service Sales Representatives work...
Phoenix AZ

Insurance Specialist
At American Family Insurance , we're firmly committed to inspiring dreamers and helping them discover, pursue, and protect their dreams. Located throughout our 19 operating states, American Familys agents serve as local, expert, and trusted advisors to our customers. Our agencies are prospering and always looking f...
Phoenix AZ

Experienced Insurance Agent/Sales Producer
Allstate Insurance - sales producer for North Phoenix office. Local agency with the support and product backing of a nationally recognized Fortune 100 company is looking for a licensed sales producer. * Flexible schedule available *Aggressive sales commissions (salary + commissions) *Property & Casua...
Phoenix AZ

Insurance Sales Representative (License Required)
Busy State Farm office in Central Phoenix is looking for a licensed, bilingual sales/service representative. Must have Arizona Property & Casualty licenses or be able to obtain them immediately. Must have good customer service skills and be very professional. An excellent position for someone looking for a career. G...
Phoenix AZ