Search for Local Jobs
Jobs Powered by
Find Jobs by Category
Recent Real Estate Jobs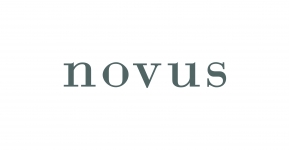 SERVICE TECHNICIAN
SERVICE TECHNICIAN FUNCTION: Perform all routine and preventative maintenance in order to maintain the physical integrity of the property. REPORTS TO: General Manager and Community Service Director ...
Odenton MD

Sales Associate
REPORTS TO:--Store Management -- OVERVIEW The role of a Sales Associate at UO is to create an engaging shopping experience for our customers while working in a place where you can share your love for music, design and style and interact with people in a real and authentic way. -- EXPERIENCE AND QUALIFICA...
Tempe AZ

Director of Talent Acquisition
Real Estate industry experience is a plus. Recruitment, real estate, related field or equivalent work experience....
Phoenix AZ

Licensed Relationship Manager - Real Estate
Real Estate transaction management experience. At Opendoor, we're on a mission to make it simple to buy and sell homes....
Phoenix AZ

New Home Sales Consultant
Active real estate license. No previous real estate experience is required; LGI Homes is seeking Sales Consultants in the Phoenix area....
Phoenix AZ

Transaction Manager / Real Estate
Kevin Kauffman and Fred Weaver are the co-founders of one of the nation's most successful real estate teams, Group 46:10 Real Estate Network....
Tempe AZ

Acquisitions Associate
You have deep real estate industry experience. You will analyze the Phoenix residential real estate market, including individual home evaluation....
Phoenix AZ

Sales Consultant New Home Sales
Arizona Real Estate License, can be obtained after employment. David Weekley Homes, a leader in residential home building, is seeking a Sales Consultant to join...
Phoenix AZ

Real Estate Agent (FULL TIME PAID TRAINING)
Real estate license. Momentum Real Estate Group*. Momentum Real Estate Group is a close and committed organization of highly skilled real estate professionals...
Tempe AZ

Customer Service Representative
Stewart Information Services Corporation (NYSE-STC) is a global real estate services company, offering products and services through our direct operations,...
Tempe AZ