Search for Local Jobs
Jobs Powered by
Find Jobs by Category
Recent Personal Care Jobs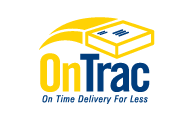 NOW HIRING - Customer Service positions
OnTrac's Customer Care Center located in Chandler, AZ is currently hiring full time Customer Care Advocates. Successful candidates will: Handle inbound and outbound calls tracking packages and shipment updates. Schedule parcel pickups and respond to general information inquiries. Enjoy working in a professional, casual, team based envir...
Chandler AZ

Client Service Support, Love coming into the office !
Success in life and business is about creating enduring relationships and personal connections. Winning others over and providing extraordinary customer service is how Natural Partners Client Care Group (CCG) representatives build lasting relationships. It is not just a job, it's a passion, and we are committed to it. We're colorf...
Scottsdale AZ

Travel Wound Care Registered Nurse
Are you a wound care nurse looking for something different? Supplemental Health Care has a travel assignment in Phoenix, Arizona! This position will work in collaboration with the Lead Advanced Practitioner Provider, healthcare team, patient and their family to work to provide skin, wound care, and ostomy management Shift:...
Phoenix AZ

Travel Skilled Nursing/Long Term Care Occupational Therapist
Supplemental Health Care is looking for a Occupational Therapist that is interested in working in Phoenix, AZ. We have a local Hospital that would like a Traveling Occupational Therapist to come join their team for 13 weeks. An ideal therapist will have acute experience and looking to start within 4weeks. Supplemental Heal...
Phoenix AZ

Physician Assistant (primary care) needed in the Phoenix, AZ area
Orthopedics-Spine opening in Phoenix, Arizona. This and other physician assistant jobs brought to you by DocCafe. NP/PA needed to join an established group of Spine Surgeons. The Clinic NP/PA provides care to the incoming patients by collecting personal information, clinical assessments, diagnosis, treatment and evaluation....
Phoenix AZ

Travel Cath Lab Registered Nurse
There is never a dull moment in the cath lab! Supplemental Health Care has an amazing opportunity for you in Phoenix, Arizona. This a 221-bed acute care and teaching hospital offers a range of healthcare services, from women s health, oncology, cardiac care and neurology. Shift: 7:00am-5:30pm Start Date: Immediate please s...
Phoenix AZ

Rehab Physical Therapist
Hello Health Care providers! Supplemental Health Care is working with a highly recognized hospital in Phoenix. This Hospital is offering a 13 week full time assignment to qualified Physical Therapist candidates. Candidates must have at least 1 year of working experience in an Acute care or Inpatient rehab setting. The Physi...
Phoenix AZ

RN Inpatient 2W Intensive Care Unit(ICU)-night shift Job
Responsibilities: The registered nurse (RN) is accountable for the coordination of nursing care, including direct patient care, patient/family education and transitions of care. The RN supports professional nursing practice across practice settings and across the continuum of care to meet the needs of the patient and family...
Phoenix AZ

Bone Marrow Transplant Registered Nurse
Got Marrow? Are you an Oncology nurse experienced with bone marrow transplants? Supplemental Health Care has a contract for an RN with bmt experience. This 465-licensed-bed children s hospital is located in Phoenix, Arizona and provides pediatric services in inpatient, outpatient, emergency, trauma, and urgent care. Shift:...
Phoenix AZ

Permanent Pulmonary-Critical Care Physician in Scottsdale, Arizona
Pulmonary-Critical Care physician job in Arizona : PULMONARY DISEASECritical Care SCOTTSDALE, AZ:----Excellent opportunity to join a private practice group in Scottsdale. This is a traditional Pulmonary/Critical Care practice with a vibrant outpatient practice--and an inpatient Pulm/CC practice, and offers a wonderful lifes...
Scottsdale AZ