Search for Local Jobs
Jobs Powered by
Find Jobs by Category
Recent Energy-environment Jobs

Craft Beer & Cocktail Parlor - Bar General Manager
SazeracWelcome & Congratulations on finding us! Sazerac is a one of a kind Cocktail Parlor & Craft Brew establishment serving the Downtown Phoenix social scene. As the establishment name implies we do have a favorite cocktail, The Sazerac! A Sazerac is a classic herbaceous drink originally from New Orleans' French Quarter da...
Phoenix AZ

Industrial Insulator, HVAC, Sheet Metal, Roustabout / Scaffold Builder
ATI Insulation, Inc. is an Industrial Insulation, Scaffolding and Coatings Contractor, primarily working in the Industrial Construction Industry. ATI Insulation, Inc. started in 2001 and now has multiple locations in CO., WY., ND & TX. We offer competitive pay and a full benefits package. Successful candidates will be located at the Brighton,...
Brighton CO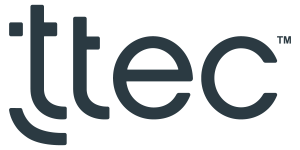 Sales Representative
Bold • Passionate • Real ... It's What Connects Us. TTEC (formerly TeleTech), a leader in outsourced sales and marketing solutions serving some of the world's most prestigious brand names, is currently seeking Outbound Sales Representatives to join our growing team in Tempe, Arizona. ...
Tempe AZ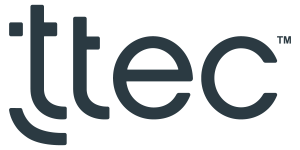 Customer Service and Sales Representative
Active Listener. Problem Solver. Caring Nature. It's what connects us… and we'd like to connect with you too! We are looking for you to help us deliver exceptional customer experiences as a Customer Service Representative with TTEC. About TTEC: We help global brands provide a great experience to their customers, b...
Tempe AZ

Outside Marketing Rep - Energy One of Phoenix ($20 / hr)
Company DescriptionEnergy One is a national "Green Energy" company that is looking to immediatley fill a marketing position--for our Phoenix, AZ--office.Training will be conducted in the local office. However, the surrounding territories of Phoenix--are the targeted areas.--Job DescriptionOur ideal candidate is highly self-...
Phoenix AZ

Manager - International Tax
Our high growth and leadership position in the renewable energy business offers outstanding opportunities to individuals seeking an exciting work environment in one of the most important industries for the 21st century. First Solar is a leader in the development and manufacturing of thin film solar modules used in grid-conn...
Tempe AZ

#393 Mesa Co-Manager
What is your Legacy? Do you dedicate your full energy to your team on a daily basis? Hobby Lobby is the leader in the arts & crafts retail industry and is always searching for the top performing Store Managers to pass on a unique wealth of experience to their teams as well as the next generation of leaders. The Co-Manager p...
Mesa AZ

Intern -- Civil/Structural Engineer -- Transmission Line Projects
Overview Sargent & Lundy provides comprehensive consulting, engineering, design, and analysis for electric power generation and power delivery projects worldwide. With a highly professional and experienced staff solely dedicated to the energy business, we have the ability and know-how to take on the smallest tasks as well...
Phoenix AZ

Krispy Kreme Production Specialist
Overview of Position Production specialists are responsible for preparing all products, including doughnuts, fillings, icings, and brews, as needed for all shifts. These products must meet Krispy Kreme standards and exceed guest expectations. Teamwork, a clean, professional appearance, enthusiasm, and a high energy level ar...
Chandler AZ

Casual Dining Restaurant Manager
Casual dining restaurant is searching for a Restaurant Manager to lead our teams as we continue to add more locations to our growing family. If you are a creative thinker who leads with a great energy level, loves dealing with all sorts of people, and has a hands-on work style, please apply today!Benefits for Our Restaurant...
Chandler AZ