Search for Local Jobs
Jobs Powered by
Find Jobs by Category
Recent Accounting Finance Jobs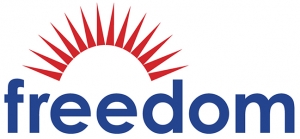 Sales Operations Analyst
POSITION SUMMARY: The Operations Analyst will support installation and refinements related to improving operational initiatives, quality assurance and regulatory compliance efficiently within the sales organitation. This role requires a working, and comprehensive understanding of internal and external experience of a fast paced unsecured loan orig...
Tempe AZ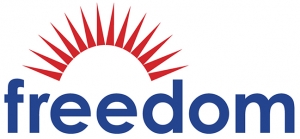 Inside Sales - Debt Consultant
THE ROLE: Receive and work fresh leads daily through outbound and inbound calls and emails Consult with clients on debt relief options to help pay off their consumer debt Enroll qualified clientsin Freedom Debt Relief's program Effectively manage your schedule and lead database to ensure metrics and enrollment goals are met WHY JOIN THE FR...
Tempe AZ

Sr. Director of Finance
Overview Hello humankindness Dignity Health Medical Group is the employed physician group of Dignity Health Arizona. Dignity Health Medical Group (DHMG) employs approximately 200 providers and 500 support staff that cover a wide variety of specialties. The medical group has had tremendous success over the past few years ...
Phoenix AZ

Accounting Manager
The Accounting Manager will work directly with the Director of Finance, Centralized Financial Services, to provide strong customer service to chapters....
Make A Wish Foundation Of America
Phoenix AZ

Construction Project Assistant
Duties include but are not limited to project accounting, processing contracts and payments, maintaining project documentation and issue/meeting management....
Phoenix AZ

Associate Financial Analyst
Bachelor's Degree in Accounting, Finance or Business Experience Required:. Careers that Change Lives:....
Tempe AZ

Investment Analyst
Review and facilitate investment accounting by the companies' custodians, accounting service providers, and internal accounting staff....
Blue Cross Blue Shield Of Arizona
Phoenix AZ

Sr. Finance and Risk Analyst
Detailed knowledge of SAS / SQL, accounting methodologies, and business processes preferred. Finance and Risk Analyst must be able to work independently to...
Tempe AZ

Compliance Audit Program Director-Supervisor
This position provides analytical support for the organization's compliance functions which include assuring billing and business practices conform to federal...
Phoenix AZ

Accounting Clerk
Accounting Clerk – Phoenix, AZ. A minimum of 1 year of accounting experience. Lewis Roca Rothgerber Christie LLP is seeking an Accounting Clerk for our Phoenix...
Lewis Roca Rothgerber Christie LLP
Phoenix AZ